Plants of Seasonal Interest
From our database of over 2,000 plants, or search by...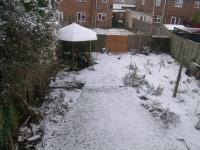 One of my favourite places in the garden, somewhere to have dinner with family and friends or to just enjoy the garden in comfort and seclusion is also one of the most expensive items to buy prebuilt for any garden; the Gazebo.

What does Viable mean ?

Why not check out our glossary section to find what this term means and many others like it.
Love gardening and plants? Why not visit:
On: 01 Jan 1970
Sun Rise: 06:45 - Sun Set: 19:02
---