FREE eBook: How to get the Perfect Lawn!
Sign up to our regular e-mail gardening newsletter and get your own FREE copy of our eBook on How to get the Perfect Lawn!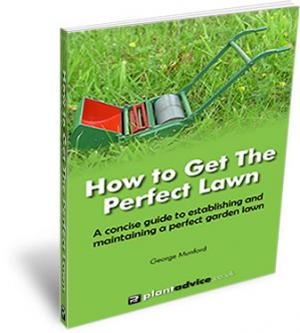 We have just released a new eBook, which is available FREE of charge to all new subscribers of our regular gardening newsletter.
The eBook is entitled "How to Get The Perfect Lawn"; an aspiration of many gardeners.
Chapters include:
The Lawn and the Underlying Soil
Creating a New Lawn
Lawn Maintenance
Lawn Diseases
Lawn Pests
Lawn Weeds
Other Lawn Problems
If you'd like to get your own free copy of this helpful little book, you can sign up for our FREE, regular gardening newsletter letter using the form at the top right hand corner of this page, or by using the following link:
Remember, while having practical advice on creating and maintaining garden lawns is invaluable, getting a perfect lawn is not just as simple as reading our helpful little guide, effort will be required! However, like most things in life, you get back what you put in and a little modest effort on a regular basis could pay huge dividends.

Happy Gardening!

Article posted on 15 Feb 2011.
---